Akshaya Tritiya 2020
Akshaya Tritiya or Akha Teej is an auspicious day for Hindus and Jains. The day falls on the Vaishakha Month in the Hindu Calendar, on the third Thithi or Lunar Day of Shukla Paksha or Bright Half. The word 'Akshaya' in Sanskrit means imperishable or never diminishing. The knowledge gained or charity done on Akshaya Tritiya is believed to give maximum benefit. Also, the day is supposed to bring good luck and success and is considered auspicious for starting new ventures. Any personal or business activity initiated on this day is believed to progress well and bring good results. Akshaya Tritiya falling on Rohini star Monday is considered more auspicious. Worship of Lord Ganesh and Goddess Lakshmi is a common observance of Akshaya Tritiya.
Akshaya Tritiya on Sunday, April 26, 2020
Akshaya Tritiya Puja Muhurat – 05:45 AM to 12:19 PM
Duration – 06 Hours 34 Mins
Tritiya Tithi Begins – 11:51 AM on Apr 25, 2020
Tritiya Tithi Ends – 01:22 PM on Apr 26, 2020
Legends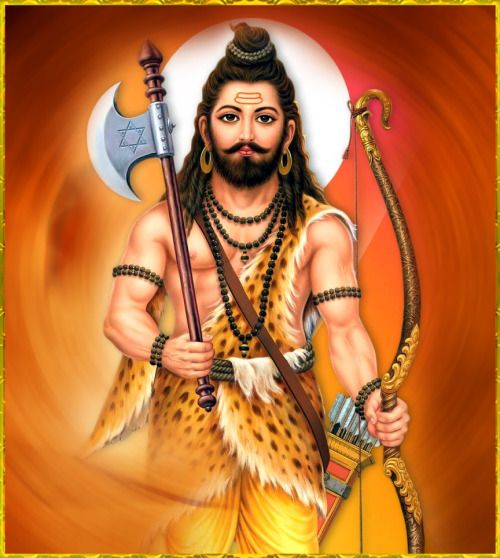 Numerous legends are associated with Akshaya Tritiya. It is the birthday of Lord Parasurama who is the sixth incarnation of Lord Vishnu. Also, it is believed that Veda Vyasa and Lord Ganesha started writing Mahabharatha on this day. In some parts of the country, Akshaya Tritiya is considered as the birthday of Balarama avatar of Lord Vishnu and is celebrated as an agrarian festival. Some mythologies state that it is the day marking the beginning of Treta Yuga. The other legends associated with this day include those of Goddess Annapoorna, Kubera, Yudhishtira and Akshaya Patra and Lord Krishna and his friend Sudama. The day Akshaya Tritiya is supremely auspicious for the Jains. They observe this day as a commemoration of Lord Adinatha or Tirthankara Rishabha's ending of one year fast by drinking sugarcane juice. 'Ahara Charya' the methodology to serve food to Jain monks, is believed to be established on this day.
Astrological Significance
Akshaya Tritiya falls on the third day/Thithi of the waxing moon or Shukla Paksha in the month of Vaishaka. As per the Hindu electional astrology dealing with Muhurthas, three Lunar days/Thithis are considered auspicious. Sun and Moon are believed to have maximum brightness on these Thithis and are at their exalted positions. These Thithis are first Thithi of Bright Half of Chaitra month, Tenth Thithi of Bright Half of Ashvina month (Vijay Dashmi) and Third Thithi of Bright Half of Vaishakha month (Akshaya Tritiya or Parshu Jayanti). These Thithis along with first Thithi of Bright Half of Karttika are referred to as Sade Teen Muhurta. The auspiciousness of these Thithis for a specific activity, however, depends on other elements of astrology.

Observances
Starting a new activity or buying valuables on Akshaya Tritiya is believed to bring success or good fortune. Weddings, starting business ventures, etc. are organized on this day. Buying Gold on Akshaya Tritiya with the belief of having never diminishing fortunes has become a popular activity all over India. Vigorous campaigns conducted by Jewellers and Bankers, though exploit the materialistic urge of people, have resulted in raising the popularity of the day manyfold.
Though Akshaya Tritiya has pan-Indian observances, variations in beliefs and activities are seen in various regions. In Odisha,  farmers start ploughing their lands on Akshaya Tritiya and the day marks the beginning of the construction of chariots for Puri Rath Yatra. Akshaya Tritiya has a larger significance to the Jat farming community. On this day, a male member of the family starts early morning to the farmland, and all the birds and animals seen are regarded as omens for predicting rain and crops. The day is also an occasion for weddings for the Jats.
Akshaya Tritiya – The fact you should learn
Akshaya Tritiya is one special occasion in the Hindu calendar which is considered most auspicious. Any activity started or initiated on this day is believed to yield good results and people focus on buying valuables and starting new ventures. But, buying of Gold or any valuable items is certainly not listed in the Vedic scripts. The true benefits of the day have more spiritual than worldly significance. Akshaya Tritiya is an occasion for us to learn the Universal truths. Any meaningful activity or charity done on this day is supposed to be fruitful. In this aspect, we have to learn that for true success in life, we should give with a pure heart. Helping the poor or needy with a clean heart is the key to receiving material and spiritual blessings. Giving money or material on Akshaya Tritiya with an understanding of this fact will produce great returns.
Previous: Rituals and Significance of Vishu Festival