Independence Day
The 74th Independence Day Celebrations

India got independence on August 15, 1947. Independence Day is also known as Swatantrata Diwas.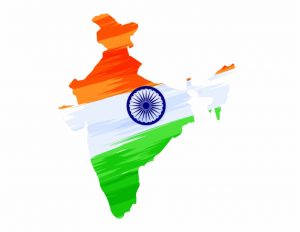 India's Independence Day symbolized for its people was the beginning of an era that was filled with hope. In 1947, the country embarked on its long march to overcome the colonial legacy of economic underdevelopment, poverty, illiteracy, the wide prevalence of the disease, and stark social inequality and injustice. Post-independence the tasks of building a nation were taken up by the people of India, and their leaders with determination and confidence. The buoyant mood was felt in Pandit Nehru's first speech on the eve of independence. As an Independent nation, India started with a wide social consensus on the basic outline of the constitution of India that was to be built. The ethos and value of secularism, nationalism, and keeping up with the policy of democracy was the core factor to be maintained. This entire factor was a great advantage, and that made India stronger compared to her neighbors.
Ever since then India has preserved, consolidated, and strengthen the unity in diversity to push forward the process in the making of a vibrant nation. 74 years of Independence, today India strives to protect the nation-state and build up a nation that stands testimony to the development and social transformation. It was not an easy task to keep this huge country bunched together, which has varied cultures and traditions. It was by recognizing and accepting this diversity; the immense regional culture, ethnic and religious multiplicity that India further strengthened as a secular nation. It is Indianness redefined.
When India earned its freedom from the British, the leaders' had the farsightedness and dedication to stirring this nation to safety; the first thing towards nation-building was to address the social engineering factor. The nation had a large section of illiterate people; next was to undertake an economic development within a democratic political structure.
Today India is a country for its people, the people who struggled to build India for its next generation. August 15, 1947, was the day of hope that ushered a period of change and development. Today the world acknowledges and appreciates India's rich linguistic, cultural, religion, and ethnic diversity. No nation in the world has emerged as strong as India while keeping away narrower identities. The diversities and multiple identities are still not an obstacle in Modern India.

India continues to celebrate its 74th year of Independence without letting class divisions to come its way. It still upholds the values of unity in diversity and national integration. The country still maintains cultural interaction and diversity; it is the will of the people to keep this nation united in an evolving composite culture. The achievement of independence has in some ways quickened the process of accepting and adapting to multi-culture in India. The complex and intricate interrelation between people diminished and going strong.
Today, as a nation that still practices democracy in its true form, India continues to enjoy another golden age. Every Indian is a proud citizen to experience this extraordinary opportunity. India will continue to travel on the lines of unity in diversity that calls for courage, wisdom, and determination. As a sovereign nation, India continues to uphold the values and institutions of democracy and re-discover the virtue of self-scrutiny and self-restraint for a bright future.
Let the nation be blessed as it on its 74th-year and chose to be a nation that upholds humanitarian principles, and continue to prosper.
Previous: Raksha Bandhan