Swati Nakshatra
Jan 8th, 2020 – Friday

Today Star: Swati (Today upto 02:12 pm)
Thithi: Dasami (Today upto 09:41 pm)
Karanam: Cow
NithyaYoga: Drithi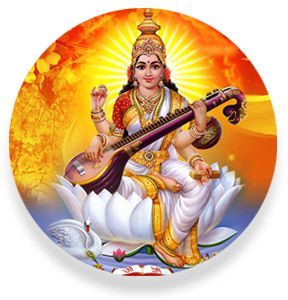 From 06:41 Libra to 20:00 Libra lies Swati Nakshatra is one among those nakshatras which are represented by a single star. It is known as the abode of goddess Saraswathi. The symbol of this nakshatra is a weed blown by the wind. This is the symbolic representation of this nakshatra getting emotional swings and being restless too. These people are very tender and the presiding deity of this nakshatra is the Wind God or Vayu Dev. The ruling planet is Rahu shows that these people are good in sales and in PR as well. This star is known as ARCTURUS (ALPHA-BOOTIS). With a visual magnitude of 0.16, Arcturus is the third brightest among the stars in the night sky. The protector of bears, Arcturus is visible in the night sky.
Those who have ascendant in Swati Nakshatra are generally Kind, happy, humorous, religious, dresses simply, interest in psychology, medicine, political nature, lives away from the birthplace. Moon in Swati: Righteous, compassionate, truthful, famous, clever speech, generous nature, adamant hot-tempered, independent, traveler, advancement after 30, humanitarian concern, charitable.
Get Your Easy Panchanga with

 Astro-Vision's

Best Astrology Software for 

Muhurtha and Panchanga
Those with the moon in Swati are generally musical, artistic, creative, intuitive and psychic. They have good business and financial skills and are good communicators. They are good learners, knowledgeable, curious and flexible in their approach. They can be vulnerable but are good survivors. However, they can also be changeable, restless and fickle.
The first pada falls on the Sagittarius Navamsa which is ruled by Jupiter. These people will be eager to know everything. This is the quality of being ruled by Jupiter.
The second pada falls on the Capricorn Navamsa which is ruled by Saturn. These people show a tendency to be more materialistic. These people are seen to be very practical than other padas of Swati. They are very good in business also. Their attitude towards materialism helps them to do very well in the business.
The third pada falls on the Aquarius Navamsa which is ruled by Saturn. These people are interested in intellectual communications and much disciplined. They like to be in the group as any other Aquarian and if Mercury and Venus are well placed they will reap profits from the business.
The fourth pada falls on the Pisces Navamsa which is ruled by Jupiter. These people seem to be very flexible, and they like to persevere. They are hardworking and sociable too.
Career
Tradesmen, businessmen; Wrestlers; sports with breath control; singers; musicians playing horns, organs and wind instruments; researchers; Technology experts; Inventors; Independent Enterprises; Aeronautical Industry; government servants; Pilots; aviation jobs; Socialites; Transportation Industry; professions that use speech such as news reading; software and computer industry; flexible and genius based jobs; service jobs like right-hand men and housekeepers; Adventure Sports like skydiving, balloonists; kite makers; Lawyers; Judges; Educators, Teachers; Working Class Leaders; Trade-Union leaders; diplomats; hosts or hostesses; politicians.
Previous: What Does Your Nakshatra Say About You? – Uttara Phalguni Nakshatra